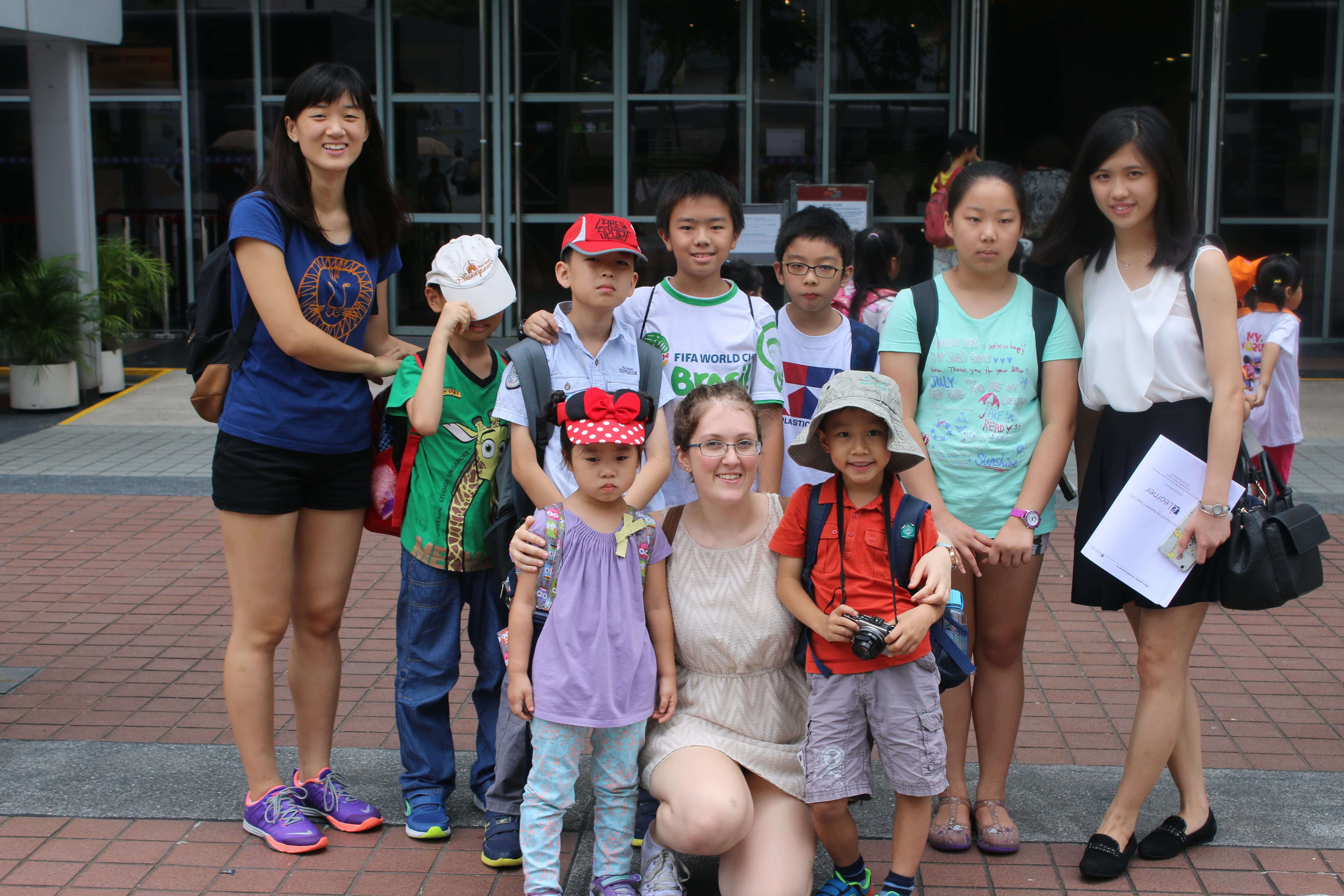 We run a wide range of student workshops and immersion camps. These allow students to develop their language skills with native English-speaking tutors whilst having fun. Our objectives are to re-invigorate students' enthusiasm for learning English, while enhancing their existing command of the language. This is achieved using creative, effective and fun-filled games and materials.
Student Workshops
We host fun-filled and highly effective workshops for primary and secondary school students to promote English learning: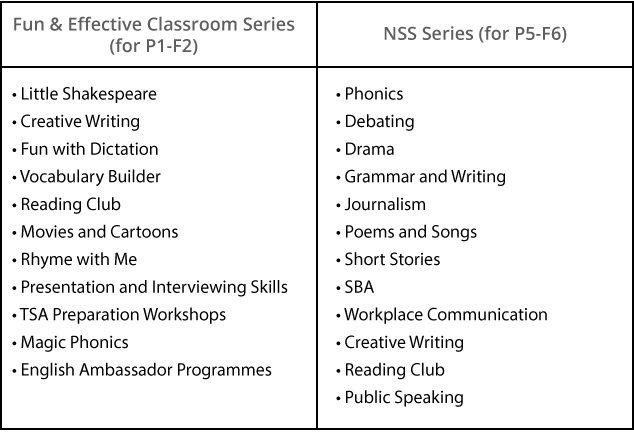 Immersion Camps
At one tenth of the cost of overseas study tours, we create an all-English fun-filled learning environment in your schools. Students are immersed with NET tutors, and benefit from their many creative and fun activities. These camps typically last for 5.5 days, and end with a group performance. Here the students can show off all that they have learnt: sky-high confidence, sharp spoken English and a positive learning attitude!
The camps boast teaching staff mainly comprised of native English-speaking Oxford and Cambridge graduates. In their hands, the English language is a joy to learn. We have hosted four immersion camps since 2007 for more than 300 students. The feedback was overwhelmingly positive.
English Fun Day
We provide fun activities, packed into a half or whole day, that boost students' interest in English. Once students learn to take pleasure in learning, their achievements will soar.